Start Your TaskRabbit Background Check



Complete the final steps to finish your TaskRabbit registration today!
How to finish your registration
Build your Tasker Profile, set up your account.
Set your schedule, draw your Work Area Map, and get tasking!
Verify your identity and upload your DBS certificate.
Apply for a Basic DBS Certificate
The following documents are required to apply for a Basic DBS certificate:
all your addresses for the last 5 years




your National Insurance number




a debit or credit card




your passport




your driving licence (if you have one)
Our screening program includes verifying your identity and a DBS check
Trust and safety are important
TaskRabbit is an online platform connecting clients with skilled Taskers.
Tasks often take place in clients' homes or businesses, which makes trust and safety an important part of our community.
Verify your identity through our trusted partner, Jumio. This can be done in the TaskRabbit app by clicking "Verify Your Identity". You'll be asked to take a photo of both your ID and your face.
If you do not have one already, you may want to request a copy of your Basic DBS certificate which you will be asked to upload.
Frequently Asked Questions
In the TaskRabbit app, click "Verify Your Identity". You'll be asked to take a photo of both your ID and your face.

Make sure the photo of your ID document is:
- Of one of the following: a passport, driver license, carte nationale d'identite, or residence permit.
- Valid and not expired.
- In color.
- Fully visible and clear.


Make sure the photo of your face:
- Is clearly visible and well-lit.
- Has you facing the camera and is from your shoulders to the top of your head, like a passport or ID photo.
- Uses a plain wall as a background.
- Doesn't show you wearing sunglasses, headphones, or hats.

It usually takes up to 5 minutes to verify your identity. We'll let you know if there's an issue preventing you from continuing your registration.
If you do not already have a Basic DBS Certificate dated within the last 12 months, you must obtain a new Basic DBS Certificate from the DBS (Disclosure and Barring Service) or Disclosure Scotland. You can do this easily online by
clicking here.
DBS Certificates generally can take up to 14 business days to arrive in the post. After you upload your DBS Certificate to TaskRabbit, a member of our team will review it within 3 business days.
Please upload your Basic DBS Certificate for TaskRabbit to our secure
upload page
. Be sure to include all sides of all pages and the pages are all clear.
You may upload a DBS Certificate you already have if it is dated within the last 12 months. If your Certificate is older than 12 months, we require that you obtain a new one.
Trust and safety is essential to the TaskRabbit platform. Identity verification offers a way for Clients to feel confident in who they're letting into their homes or businesses, and makes sure only you can sign up with your personal info.
Check out our support centre for the latest updates and self-service your questions.
Send a message to our customer support team.
See what you have to look forward to.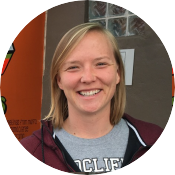 "TaskRabbit gave me control over my own life. I used to be at the mercy of managers and coworkers. I wanted to solve problems that helped my Client and myself feel positive at the end. Thanks TaskRabbit."
"TaskRabbit has given me a steady flow of income and opportunities over the last 4 years, and I'm thankful that it's been an option for me."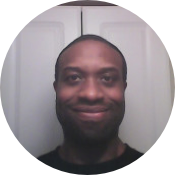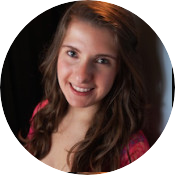 "TaskRabbit has allowed me to network, create extraordinary experiences for people in my community through my business and expand on what I love doing."
"Tasking has given me the flexibility I need as a filmmaker—enough that I can survive in an expensive city where housing prices can be astronomical."